---
A taste of Sri Rudram from a Sacred Music Concert:
Sri Rudram is a powerful ancient Sanskrit Vedic text that honors the aspect of God that is "Terrific, great, dreadful, and which drives away evil, destroys illusion, and is worthy of praise," and asserts that God exists in everything, everything, and everything else!
Play the full text:
A transliteration of Sri Rudram is available on the

SRI RUDRAM webpage
Kumuda's bhajan in honor of her Guru, with translation:
Maha Lakshmi is the goddess of good fortune, and this powerful hymn praises and invokes her blessings and abundance
Watch a video of Sharon singing
"Bhaja Govindam" with translation
The great mantra
OM NAMAH SHIVAYA
"I honor the great Self of the Universe
as my own innermost self"
From the new Spirituality For Dummies CD
(click arrow to play)
Or, performed in audio as a soulful, freestyle vocal dance:
---
Workshop:
A Taste of a Day of Ashram Chanting
A chanting tour through a day in the ashram,
including stories and a variety of chanting styles
---

Sanskrit Wedding Mantras of Blessing
These auspicious mantras can be played during a wedding ceremony. After each verse section, traditionally, all the guests sing the chorus line of "Shubha Mangala Saavadhaan!" while blessing the couple with rice and rose petals.



Click the arrow to play

A multileveled choral-style version of Hallelujah to the tune of Pachelbel's Canon from the new 2nd Edition Spirituality For Dummies CD: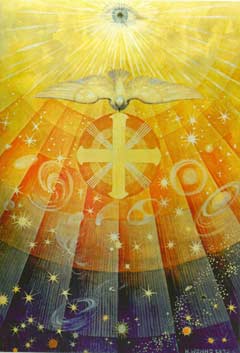 The Lord's Prayer (Our Father)
with a surprise response back!
TRACK 13.
Amazing Grace
Sharon Janis, Christian devotional
In 1772, John Newton was moved to write about his intense spiritual conversion from slave-ship captain to Anglican clergyman by composing the song "Amazing Grace," which has blessed and inspired so many through the centuries.
New for 2013: Amazing Grace with Sanskrit Mantras

Lord Don't Move the Mountain

Sung by Sharon Janis (Written and originally sung by Mahalia Jackson)
This empowering and inspiring song was written and originally performed by gospel singer Mahalia Jackson, who is regarded as the "Queen of Gospel Music" (She was a mentor for Aretha Franklin!) This song is a great antidote to some of today's ego-driven materialistic spiritual fads.
Watch a video of "Ave Maria":
O Holy Night Music Video


Play a video of Amazing Grace from a Concert
at the Sun Valley Opera House
---
Listen to the song
Hallelujah
(composed by Leonard Cohen)
Click the arrow to play audio of the song
---
Watch a video performance of The 23rd Psalm
---
Bhajans, Kirtan Chants, and Abhangas
This is a chant to honor Ganesh, represented as
the elephant-faced God who removes obstacles.
Chorus:
Om Shree Ganesha, Jaya Shree Ganesha,
Jaya Guru Ganesha, Namo Namo
Verses:
Ganapati Paarvati Suta Lambodhara
Jaya Guru Ganesha, Namo Namo (chorus)
Vijna Raajaa Ekadanta Ganesha
Jaya Guru Ganesha Namo Namo (chorus)
Jnaana Devataa Siddhi Veenaayaka
Jaya Guru Ganesha Namo Namo (chorus)

---
Jagado Dharini Mata Durga
On Video
(click the play arrow)
The words to this chant are:
JAGADO DHARINI MATA DURGA, JAGADO DHARINI MA
JAGO JAGO MA, JAGO JAGO MA, JAGO JAGO MA JANANI
HE DURGA DEVI RANA CHANDI DEVI
HE SHIVA RAMANA JAGO MA,
HE SHIVA RAMANA JAGO MA
JAGO JAGADO DHARINI MA
Another Chant to the Divine Mother:
Jagadishwari Jai Ma
Jai Ma, Jai Ma, Jagadishwari Jai Ma
Jagadishwari, Maheshwari, Bhuvaneshwari Jai Ma
---
This chant glorifies and celebrates the Lord that exists in all forms and all temples -- the Universal God we adore, who washes away sins.

Raghupati Raaghava Raajaa Raam
Patiita Paavana Sita Ram, Jai Jai...
Ishwara Allah tere naam,
Sab ko sanmati de Bhagavan
Yesu Christa ati Pavana Naam,
Sab Santana ko kare Pranaam
Raghupati Raaghava Raajaa Raam
Patiita Paavaana Sita Ram, Jai Jai. . .
Sita Raam, Sita Raam, bhaja pyaare tu, Sita Raam
Mandira Masjida Tere Dham, Ishwara Allah tere Naam
Yesu Christa Ati Paavana naam, Saba Santana ko Kari Pranaam
---
Watch a video of a chant of the Maha Mantra:
Hare Krishna, Hare Krishna,
Krishna Krishna Hare Hare
Hare Raam Hare Raam
Raam Raam Hare Hare
Click the arrow to listen to TRACK 5 from the Spirituality For Dummies CD:

Hare Krishna Group Chant
---
This is a chant to Lord Shiva, the Transcendent Reality that exists in every soul --
Shiva is beautiful, filled with compassion, revels blissfully
in truth and consciousness, and is the conquerer of death.



Samba Sadaashiva, Samba Sadaashiva,
Samba Sadaashiva, Hara Shambho

He Girijaavara, He Girijaavara,
He Girijaavara, Hara Shambho
He Karunaakara, He Karunaakara,
He Karunaakara, Hara Shambho

He Mrityunjaya, Satchita Sukhamaya,
He Karunaamaya Hara Shambho
---
Samples from Our New
"Bhajans with Translations" Project

Click here to access the whole playlist on YouTube
"Pasayadan" - Jnaneshwar's Prayer for Humanity
Aisa Jnana Hamara Sadho
Mohana Re Madhava
Archana Ke Phool Tere
Jo Bhaje Hari Ko Sada
Aba Main Kahan
Na Kahin Se Dur (Sung Ghazal/Qawwali Style)
Bana Do Buddhina Bhagavan
Ghunghata Ka Pata Khol Re
Kabir's blessing of spiritual wisdom, beginning with English translation.
"In the palace of the heart, a light shines; never move from that divine awareness."
ABA MAIN KAHAN
(Hindi Bhajan, sung acapello: "Now where can I take refuge, leaving your feet? O my Beloved, I have become Yours, giving up all distinction between You and me.")
AISA JNANA
(Hindi Bhajan: "This is my knowledge...the whole world has arisen from Consciousness and it is not distinct from Consciousness.")
BHAGYA BADE
(Hindi Bhajan: Brahmananda says, "How great is my fortune that I found my Satguru!)
BHAJA GOVINDAM
(Shankaracharya teaches about the nature of life and death in the powerful text -- includes Sanskrit and English translation)
EK MASTANA YOGI
("A blissful yogi has come!" A beautiful tribute to Baba Muktananda, composed by Hari Om Sharan, and sung by Hari Om Sharon Janis ;) CLICK HERE to read the translation.
GURU CHARANA KAMALA
(Hindi Bhajan by Brahmananda: "The ocean of worldliness is so deep and unfathomable. I couldn't reach the other shore and I was drowning. Then I received Guru's grace, and in a moment I was saved.")
HANUMAN CHALISA
(Sanskrit Prayer by Tulsidas to the God Hanuman, which inspires courage and strength)
HARI NARAYANA
(Group chanting about the joys of Lord Rama)
HARI NARAYANA (2nd version)
(Group chanting about Lord Rama)
HE NANDA NANDA GOPALA
(Group chanting about the joys of Lord Krishna)
JAGADO DHARANI MATA DURGA
(Group chanting asking the Goddess Durga to awaken within us)
JAI JAI RAM, KRISHNA HARI
(Group chanting of these names of God)
JAYA JAYA SHIVA SHAMBHO
(Group chanting to Shiva)
JO BHAJE HARI KO SADA
(Another great Hindi bhajan by Brahmananda: "Only if you remember God and chant His Name all the time, will you attain the Supreme. ")
JOGI MATA JA
(Hindi Bhajan: Mirabai says, "O Yogi, don't leave, don't leave! Strange and sublime is the path of love and devotion. Reveal its intricasies to me before you leave.")
KRISHNA GOVINDA
(Group chanting about the delights of Lord Krishna)
KUNDALINI STAVAH
(Kundalini Stavaha is a hymn to the great Universal Energy of Powerful Creation and Transformation - with interspersed Sanskrit and English translation)
MERE BABA
(Hindi Bhajan about Swami Muktananda, "This is my Baba's message - Bow to your self, worship your self, your God dwells within you as you.")
MOHANA RE MADHAVA
(Marathi abhanga by Tukadyadas: "O Mohana! Please come and meet me. O my beloved, please come!")
MORE MANA RAMAHI
(Hindi Bhajan by Mirabai, sung in both Hindi and English, "The Name of the Lord resounds in my heart day in and day out.") This translation is by Ajit Bond.
NAHI KELI TUJHI SEVA
(Hindi Bhajan by Janabai: "Lord, out of compassion for your devotee, you have borne all the suffering that came to me in the world, all the troubles that people have piled upon me. You have stayed with me day and night. But I have not served you at all, so I am full of pain.")
PASAYADAN
A beautiful prayer for the good of humanity by Jnaneshwar Maharaj
SABA KE LIYE
(A bhajan by Tukadyadas, "In our temple, everyone is welcome!")
SARASWATI STOTRAM
(A Sanskrit hymn to honor and invoke Saraswati, the goddess of wisdom, the arts, and eloquent speech.)
SHANKARJI KA DAMARU BOLE
(A kirtan chant about how different saints sing the name of God in their own ways, including Mirabai, Tukaram, Ramdas, Muktananda, Shankar, and Guru Nanak.)
SHREE KRISHNA, GOVINDA, HARE MURARE
(Group chanting about Krishna)
TE NAMA SOPE
(A Marathi abhanga by the sage Jnaneshwar Maharaj about the glory of repeating the name of God)
Click Here for Info on "The Poet Saints of India" Workshop
---
Listen to Ecsatic Sufi Qawwalis
Oh Wine of Spiritual Ecstasy! (with English translation)
This 20-minute qawwali poem of a Sufi lover of God takes us from gratitude, through devotion, into divine madness, then a touch of doubt, before coming back to supreme gratitude and trust. The English translation is included, interspersed with the heartfelt Urdu lyrics:
"Banish this Cup of worldly wine from my sight!
I have not taken a vow to abstain from drinking, but you have not lowered your eyes, and your intoxicating glance fills me so completely that it leaves no room for any mortal wine."
---
"Agara Hai Shouka Milane," composed by the ecstatic Sufi Bayazid Al Bastami, who lived in the 9th century Iran. The sage refers to himself as "Mansur Mastana," one who is ecstatic and victorious by divine aid. This song includes both the Urdu lyrics and the English translation.
---
The Mystery Between the Lover and the Beloved
"He is not God, it is true; but he is not different from God either.
Then what is he and what is he not?
It is a matter between the lover and the beloved."
Listen to the Qawwali: Na Kahin Se Dur
---
You Are My Goal, My Heart's Desire
"Why should I beg for anything from anyone?
You, my Lord, give everything with Your Unseen Hand!"
Listen to the Qawwali: Mera Muksud Hai
Listen to a 2nd version of Mera Muksud Hai, with English translation
The Glorious Bhagavad Gita Sung in English

Listen to Chapter 10: The Yoga of Divine Glories
CLICK HERE to listen to all 18 chapters in streaming audio online,
to download a pdf of the words, and for more information about this text and CD.
---
The Diamond Sutra: Sung in English
Also known as the Diamond Cutter Sutra
Listen to an enlightening conversation between the Buddha and his disciple Subhuti

CLICK HERE for more information about this CD
---
Songs from Indian, Christian, and Sufi traditions in streaming realplayer with information about the songs.
Click the cover to play online
---
The Second Edition of Spirituality For Dummies
Book and Devotional Music CD
With a new CD of inspiring spiritual music from
Christian, Hindu, Buddhist, and Jewish traditions in the back of each book.
CLICK the CD to listen to all 17 tracks from the new CD,
and click the book for sample pages and more info


---
Click HERE to access our music on iTunes:
---

Click HERE for our page of Sanskrit Spiritual Scriptures
Recited and Sung in English and Sanskrit
View our videos on:
Books by Sharon Janis
Watch a short video about Sharon and Spirituality For Dummies:
CLICK HERE to go to Sharon's speaking and workshops page
with more Realmedia speaking, singing and interview video and audio clips